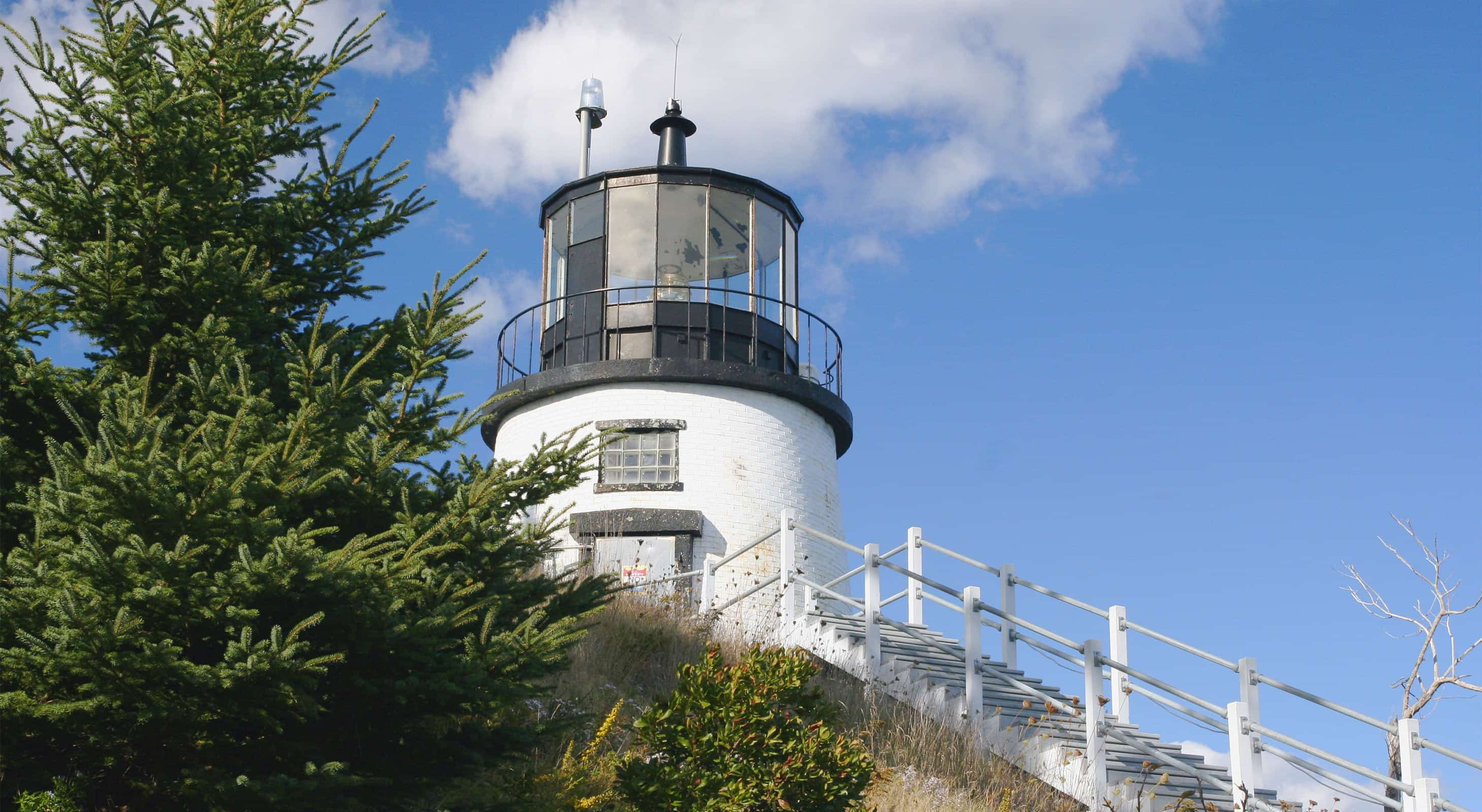 Would you like to see one of the most beautiful coastal towns? Then, visit Rockland, Maine, the Heart of the Mid-Coast. Situated along Penobscot Bay, a deep-water protected harbor, this lovely hamlet is home to fisherman, artists, and entrepreneurs. Stroll down Main Street, dotted with unique and eclectic shops, cozy cafes, and award-winning restaurants, to get the feel of this small coastal village.
Formerly, Rockland was the center of shipbuilding and rock quarries. Today, the town has evolved into a thriving community of hearty New Englanders. Artists, chefs, and skilled craftsmen now call Rockland home. A bevy of historic buildings line the streets signifying its rich history. And the waterfront with its exquisite views, remind visitors of its storied past and symbiotic relationship with the sea.
Rockland Maine's Waterfront
Today, commercial fishing boats, tall-masted schooners, and a bevy of excursion craft co-mingle along the working waterfront. Thanks to the Rockland Breakwater and Lighthouse, completed in the 1900s after years of contemplation, the harbor provides a safe haven for working vessels and pleasure craft alike. Jutting nearly a mile out to sea, this iconic landmark offers a stunning view of the coastline of Rockland and a view to Owls Head Light at the entrance to the harbor.
Art & Culture in Mid-Coast Rockland
Although small in size and population, visitors will find a deep commitment to the arts and culture in Rockland. The Farnsworth Art Museum, the maidenhead of the arts community, offers 20,000 square feet of exhibit space with an inspiring collection of American art, including local artists and works by Andrew, N.C., and Jamie Wyeth. The Center for Maine Contemporary Art, with its striking roofline designed by Toshiko Mori, is in walking distance from the Farnsworth, the Strand Theater, and dozens of galleries that form the heart of the downtown arts district.
Fresh, Rockland Maine Lobster
Rockland has a reputation as being an important element of Maine's lobster fishing industry. So, it's no wonder that the town celebrates its historic connection to lobstering with an annual 5-day feast. However, the Maine Lobster Festival* is not the only celebration feted annually. In fact, the North Atlantic Blues Festival brings talent from across the nation to the Public Landing in Rockland every July.
Clearly, your visit to Rockland, Maine, the heart of the mid-coast, is a must.
Art, music, food, and merriment are the hallmarks of a great vacation. And here at the Berry Manor Inn, we pride ourselves on providing genuine hospitality and luxurious comfort for everyone who visits. Put Rockland, Maine in your future vacation plans. Come see for yourselves why we are the very heart of the mid-coast.
*Organizers are closely monitoring the COVID-19 situation and currently plan to hold the 2020 Maine Lobster Festival as scheduled.
Published: April 8, 2020