Merriam Webster Dictionary's definition of foodie:
a person having an avid interest in the latest food fads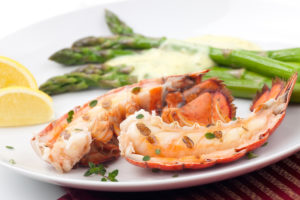 Now, I'm in no position to disagree with Merriam Webster Dictionary, but let's consider the possibility that the term "foodie" has evolved. I propose that a "foodie" can be described as one who loves food, not necessarily someone merely seeking the latest fad. Rather, a foodie is one who is delighted by food, satisfied by it, looks forward to it, their mood affected by the consuming of a good or not so good meal. Whether it was freeze dried and then reconstituted or the latest cupcake incarnation or a cronut, a fad is all well and good. But in the end, for a true foodie, it better be delicious!!
As foodies, we love to be surprised and/or comforted by food. A great meal can make us happy. A subpar one leaves us disgruntled. It doesn't have to be fancy. It can be simple, it can be innovative, it can be so many things. It can be a diner or a two-time James Beard Award winning chef's restaurant with white table clothes. It can be farm to table or a lobster shack at land's end. As long as it's good food.
So if you are a self-described foodie in search of a locale that has lots to offer, you need, no, you must, schedule a journey to the Rockland area. This is why you every Foodie should visit Maine:
Restaurants
Within an eight mile stretch along the coast, the towns of Rockland, Rockport, and Camden have over ninety restaurants. Name the cuisine and someone's dishing it up. Many restaurants are chef owned and just as many are sourcing locally. Check out Berry Manor Inn's Good Eats page or Rock Coast Food Guide to find out where to eat in Maine!
Award Winning Chefs
For a small community, midcoast Maine is fortunate to have nationally recognized chefs. Primo's Melissa Kelly is a two-time James Beard Award Winner. Chefs at Long Grain and Suzuki Sushi have both been semi-finalists for this great honor as well. And Chef Kerry Altiero at Café Miranda was named the 2015 Downeast Magazine Maine Chef of the Year.
Lobster
If you are looking for what to eat in Maine, lobster is definitely the top choice. Rockland is the Lobster Capital of the World! Shacks in the summer and warm lobster dishes in winter. Steamed whole lobster, lobster mac and cheese, lobster rolls, lobster stew, lobster bisque… we could go on and on. Here's the most important thing to know: lobster is always in season in Maine. So get your bib on!
Maine Blueberries
Wild Maine blueberries grow wild and are harvested in early August, but they freeze beautifully making them available in some form all year long. Enjoy their different incarnations like blueberry gin, chocolate covered blueberries, or blueberry prosecco.
Oysters
Maine's oyster farms are enjoying a lot of attention right now and their oysters are sought after from around the world. The coast has become an oyster-lover's playground. There are so many varieties to try you may need to hang around for a while.
Other Maine Food
While our great state is known for lobster, blueberries and oysters, Rockland also has tons of other delicious options and some of the best food in Maine. While in town you'll want to stop in to visit the folks at FIORE Olive Oil and Vinegar. Their tasting room will entice you with flavor combinations like blueberry aged balsamic vinegar and Persian lime olive oil. Or how about espresso aged balsamic with blood orange olive oil? Let them give you recommendations. You won't be sorry!
Bixby Bars and Co. has been producing some fabulous organic and yummy chocolate bars for a few years now. They have recently opened a chocolate tasting room- yes, you read that right! A chocolate tasting room!! Enough said.
Packages for the Foodie
Truth be told, there's not enough time to hit all the places you should experience as a foodie when you visit us. That's okay. We got you covered. From November to May, we offer a perfect package for food lovers: the Savor the Winter Flavor- Dine Around Package. This package provides a fresh taste of midcoast Maine. Visit three chef-owned restaurants in one evening and enjoy a tasting of their best offerings.
Another option is the Savor the Summer Flavor Foodie Tour Package. Experience a food-filled itinerary including a three hour foodie tour of Rockland stopping to enjoy bits and bites from shops and restaurants throughout downtown.
Either way, you're going to get a taste of midcoast Maine that will keep you coming back for more.