Coastal Maine's rugged peninsulas, like fingers stretching out toward the ocean, and countless offshore islands, are a kayaker's dream destination. River, lake, pond, or sea, a kayak adventure in Maine should be on everyone's bucket list. Slide into a single or tandem kayak, and slip silently into the water powered only by paddle. Set off for a day of fun on the water! Here's your guide to kayaking in mid-coast Maine.
Beginner Kayakers
If this is your first experience kayaking, you'll want to go with an expert guide to learn the ropes and ensure the safety of your party. Several outfitters are within easy access of our Inn, offering group or private tours of varied length and destination. Choose from nature tours, full moon and sunset trips, or a natural history excursion. You'll be introduced to the ecology of the region and learn about local wildlife and marine birds.
Port Clyde Kayaks, located in the quaint fishing village of Port Clyde, has been taking folks on Maine kayak adventures since 2004. Plus, the protected harbor offers spectacular sightseeing opportunities, such as iconic lighthouse and soaring osprey and eagles. They also offer regularly scheduled tours each day. Call ahead for private tours and instruction.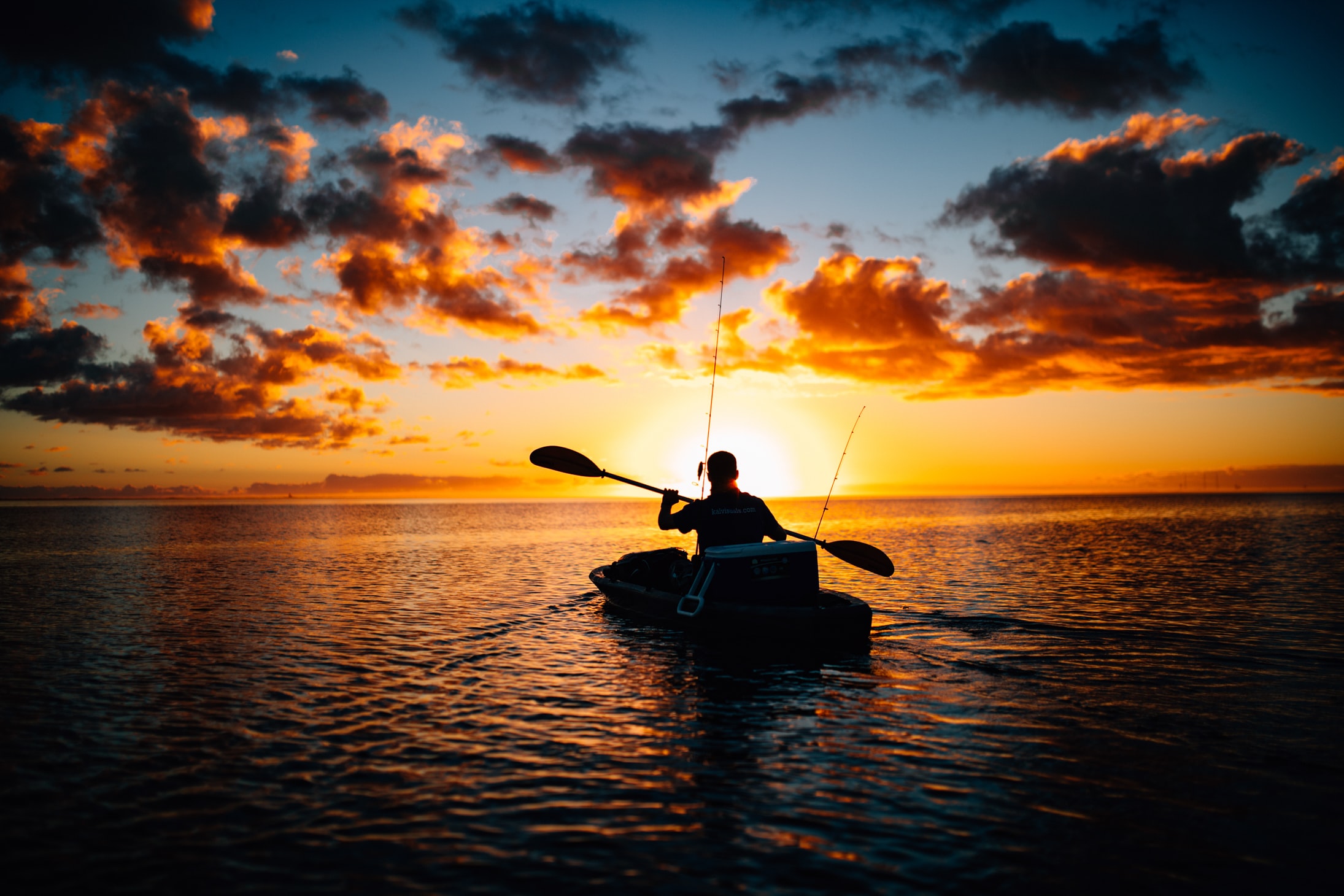 Maine Sports Outfitters offers backpacking, biking, and fishing, as well as kayaking, canoeing, and stand-up paddle boarding. Their Camden Harbor tours are especially popular. You'll enjoy cruising around Curtis Island, past million-dollar yachts and sailing schooners with views of the Camden Hills as a backdrop. The Harbor to Harbor tour takes in the bounty of two exquisite ports with a gourmet picnic along the way. For a full-day excursion beyond the pale, sign up for the Muscle Ridge Tour, exploring the rugged archipelago rarely seen by tourists. Located in both Camden and Rockport.
Located in Rockland, Maine, Breakwater serves a full menu of kayak trips, ranging from short 2-hour paddles to longer half- and full-day ocean excursions. For a fresh water adventure, book the Lake Megunticook Tour. This change-of-pace paddle is perfect for spotting loons and discovering the undeveloped shoreline of Fernald's Neck. Fernald's is home to wildflowers and freshwater wildlife.
The water surrounding Rockland, Camden, and Rockport are some of the most beautiful to explore. On any given day you may encounter seals and porpoises frolicking in the waves, pass windjammers in full sail, or lobster boats hauling in the catch of the day. Summer and early fall are peak season for kayaking in Maine, and local outfitters are well equipped for all manner of kayak excursions, from novice to expert.
Whatever floats your boat, getting out on the water is an absolute "must" when visiting Maine's mid-coast region. Book your next stay at the Berry Manor Inn in Rockland, Maine, one of the coolest small towns in America, and you'll be in the heart of the mid-coast, with access to bountiful options for spending time on the water.
Published: May 20, 2020