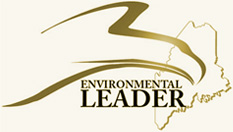 The Berry Manor Inn is certified by the State of Maine as an Environmental Leader in the Hospitality Industry for our green practices. It was the first Rockland bed and breakfast to be certified and to install both a Tesla and Universal Electric Car charging station. Today the Berry Manor Inn remains committed to continually seeking ways to be kinder to the environment while pampering guests in luxury. The two efforts – providing luxury accommodations and being eco-friendly – are not mutually exclusive and this is proven at the inn on a daily basis. While the inn strives to deliver exceptional comfort and service to each guest, it continues to incorporate newer products and eco-friendly practices to do so in a "greener" manner to ensure that the natural beauty of Maine is preserved for future generations to visit.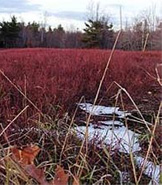 Another important prong in being environmentally proactive is to help guests experience an area's rich culture, natural beauty, unique wildlife and history. The inn has partnered with several local businesses to create opportunities, both eco-friendly packages and custom itineraries, for guests to experience firsthand "the Real Maine" from a working lobster boat excursion, to walking Maine's Birding trail, to hiking on an island or learning the rich history of Rockland's Lime industry.
The Berry Manor Inn is committed to helping our guests indulge in the amenities offered at the inn and be "guilt free green". We believe that to make better "greener" decisions in our own lives from time to time it is important to renew and restore our own personal energy that gets depleted from the demands of everyday life. To offset the resources consumed through the use of our fireplaces, whirlpool tubs and body jet showers, the Berry Manor Inn periodically purchases RECs (Renewable Energy Credits) and gives monies to local eco-friendly organizations committed to preserving Maine's green spaces, protecting wildlife or researching renewable energy options.
Berry Manor Inn Environmental Mission Statement
The Berry Manor Inn is committed to:
Working diligently to minimize the amount of waste going into our landfills and to conserve our natural resources particularly through energy and water conservation and by recycling all materials possible, reusing non-recyclables as dictated by common sense, sanitary conditions and ability of a material to be reused;
Making environmental considerations part of our everyday business decision- making process including but not limited to purchasing products made from recycled materials, purchasing energy star rated appliances, buying local, and buying products in bulk and supporting the local community;
Valuing the natural and cultural heritage of coastal Maine and to help guests enjoy and appreciate an authentic local experience through the development of eco-friendly packages, and recreational opportunities;
Complying with all applicable environmental laws and strive to follow best environmental practice in all facets of operations without compromising guest comfort;
Building local partnerships with other inns and businesses to strengthen business relationships and the sense of "community" and to effect positive awareness and practice changes toward the protection of our natural resources, local culture and the environment;
Soliciting feedback and suggestions from our guests regarding the inn's environmental practices;
Identifying areas for environmental improvements in our operations and continue to make improvements that promote conservation and reduce the waste stream and carbon footprint of our business.
Green Practices at the Berry Manor Inn
The list of environmentally-friendly and community practices in use at our Rockland, ME lodging is long, ranging from widespread use of compact fluorescent bulbs and solar lighting to donation and recycling of old towels, clothing, shampoo and soaps to local charities. The inn uses bio-fuel for heating oil, and recycles guest and office products and encourages guests to use their own "peddle power" to walk to the downtown shops, restaurants and harbor!
When searching for green Rockland, Maine hotels, the Berry Manor Inn is an obvious choice.
Other eco-friendly efforts in practiced at the inn include:
General Eco-Friendly Efforts
First Tesla and Universal Charger installed in the Rockland area
Periodic purchase of Maine Wind Watt RECs (Renewable Energy Certificates) to offset the inn's carbon footprint
Widespread use of compact fluorescent bulbs and LED emergency lights
Widespread use of dimmable lights and timers throughout guest and common areas
Individually controlled heat and air conditioning zones in each guestroom
Group Contract for bio-fuel heating oil
Use of thermal storm windows and doors to improve energy efficiency
Purchase and use of energy efficient appliances
Recycle old telephone books and reuse old furniture, china, linens via donations to local charities
Donation of old linens and towels for re-use at Animal Shelters, old bathrobes for local Women's Domestic Violence Shelter, unused shampoos/conditioners to homeless shelter and unclaimed guest clothing to Salvation Army
Recycling centers for newspapers, plastic, glass and metals; housekeepers trained to remove recyclable goods from common trash in rooms (i.e. newspapers, plastic bottles, soda cans)
Post placards to announce waste reduction options and available guest participation in being "green"
Collect and recycle all used soap products and ship to Clean the World program that sterilizes and distributes soap to impoverished people to help prevent deaths caused by hygiene related illnesses.
Preserved historic and architecturally significant buildings as Historic Bed and breakfast inn
Eco Friendly Inn Initiatives
Use of Green Seal Certified cleaning products
Purchase concentrated cleaning supplies in bulk and use refillable bottles
Use of paper liners in trashcans versus plastic bags
Purchase phosphate free laundry soaps in bulk and recycle plastic soap containers
Use of environmentally friendly packaging for guest room amenities
Use of daily newspapers available centrally to all guests instead of automatically to all guest rooms
Using open windows, window shades, and fans to provide shade and comfort to guests minimize the need for air-conditioning
Linen Program – change sheets every 3 days, at checkout or upon request
Towel Program – change towels upon request by guest
Use washable cups in place of disposable cups in guest bathrooms
Use and purchase of reusable food storage containers
Use paper products for "to go" request
Use reusable cups for coffee and beverages in common areas
Committed to using eco-friendly biodegradable cutlery made of corn starch at inn events
Purchase locally grown, organic products and bulk products where possible
Reuse and recycle plastic bags and use reusable cloth bags for groceries
Use and purchase of recycled paper and office products and recycling of used print cartridges
Use and purchase of recycled paper products for printing needs
Use of all-natural lawn care and gardening products containing no pesticides as much as possible
Solar path lighting installed
Use of non-toxic ice treatment products
Use of low-flow toilets
Regular maintenance program to reduce leaks and drips from faucets, etc.
Regular maintenance program to maintain washers and dryers and other mechanicals to optimize efficiency
Member Local Food Coop and Organic Market
Involved with CSAs at local farms
Have kitchen garden for herbs, greens and garnishes used at the inn
Collects all kitchen food and coffee waste and gives to a local farm for feed for the pigs and to compost.