The weather outside is frightful… so how about things to do inside while the wind blows and the snow falls?
Here are the Berry Manor Inn's recommendations for Five Indoor Winter Activities close to our Rockland bed and breakfast: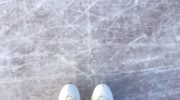 1. How about some indoor ice skating?
Strap on those skates and head over to the Midcoast Recreation Center in Rockport. Ticket prices are $5 for adults and $4 for those over 50. Don't have your own skates? No problem. You can rent a pair for only $5. Public skate is usually every day from 12:00 – 2:00. Check their website for additional times.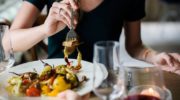 Rockland is quickly becoming known as a foodie destination. With all the restaurants in our area, you'd have to stay three months to hit all 90 of them! We have a better way. Why not experience three different restaurants and their unique offerings all in one evening? The restaurant choices are right in Rockland within easy walking distance of the inn. This special evening out includes three courses of hearty appetizers or two courses of appetizers and a dessert course at your three choices of any of our participating restaurants. Call us to set up a package.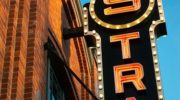 3. Get ready for a night out on the town!
Dress up for a special event at the Strand Theatre. Rockland's historic Strand dates back to 1923. Restored to her former glory in 2005, the theatre now offers movies as well as live music performances, concerts, and comedy. There's something offered at the Strand almost everyday. Check their calendar here and start planning your special getaway today!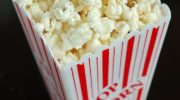 4. Popcorn, candy, and a movie!
Catch the latest blockbuster at our local cineplex, the Flagship Theater. Tuesday is discount day. And if it happens to be your birthday, you get in for FREE!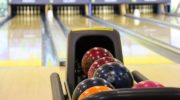 Put on the cool shoes and get ready to roll some strikes. But this isn't your regular old bowling. Around these parts, we have what we call candle pin or duck pin bowling. Smaller pins, smaller balls, more fun!
Book your room at our midcoast Maine bed and breakfast and you can add a sixth winter indoor activity to your list… eating homemade pie in front of a warm fireplace! 
Book Now