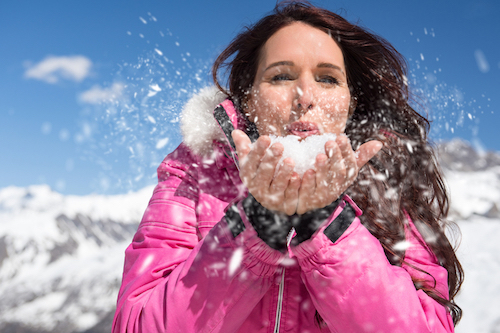 Maine's Vacationland conjures images of lobsters and blueberries and warm summer days with schooners sailing on Penobscot Bay. Well, how about images of snowshoes and toboggans? How about frozen ponds and frost-covered windows? How about Snow!? Find your mittens and scarf and let's go. There's a lot to do in Midcoast Maine when the temperature drops.
Here is a list of the top five winter activities in Maine:
1. Downhill skiing and snowboarding at Camden Snow Bowl
The Camden Snow Bowl is open all winter and is a great place for beginners or the more serious skier or snowboarder. You'll enjoy the beautiful view of the ocean as you ski the slopes- the only place you can in the eastern part of the US.
2. Snowshoeing and Cross Country Skiing
If snowshoeing or cross-country skiing is more your speed, no worries. There are plenty of trails in the area. Camden Hills State Park, Merryspring Nature Reserve, and Tanglewood 4-H Camp all offer wonderful trails with remarkable views. What's more peaceful and serene than cross-country skiing or snowshoeing right after it's snowed?
3. Food!
Okay, so food isn't technically an event, but there's nothing wrong with a vacation filled with wonderful restaurants and spectacular meals. And there is no shortage of that in Midcoast Maine. From fine dining to hot dog stands, you'll find something you'll like. Guaranteed! Want to try as many restaurants as possible? Berry Manor Inn Savor the Flavor package may be just the ticket. Pick three participating Rockland restaurants and enjoy an "evening of grazing" as you indulge in the chef's choice of hearty appetizers.
4. Museums and Theaters
With the addition of the Center for Maine Contemporary Art to the downtown scene in the summer of 2016, Rockland is now arguably the hub of all things art in the state of Maine. The Farnsworth Art Museum, the Owls Head Transportation Museum, the Strand Theatre, the Flagship Cinema, and the many art galleries offer plenty to see and do in the colder months.
5. Unplugging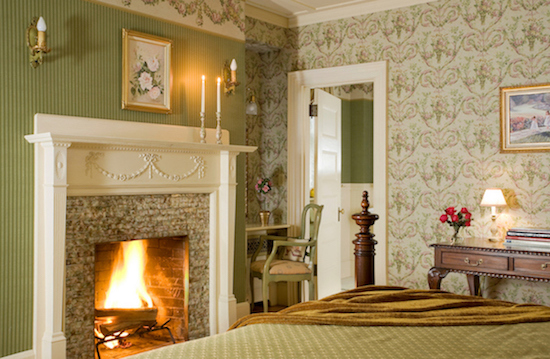 Just trying to escape the winter doldrums? Need a little rest and relaxation after the holidays? Then spend a few days with us this winter. You can do as much or as little as you want. Spend a few hours reading a book or snoozing in front of the fireplace in your room (every room has one!). Downtown Rockland is just 2 ½ blocks from the Berry Manor Inn so you can wander out for some dinner or enjoy a night at the Strand Theatre. When you get back, you can enjoy some homemade pie before a bubble bath or a long, hot shower.
So whatever your speed, whatever your wishes, Rockland is the perfect area for a Maine winter getaway! Book a stay at our Maine bed and breakfast to enjoy the top winter activities in Maine!