Our garden friends always want to know what's in bloom in mid-coast Maine every season. Every day, something new peeks out of the soil, reaching for the sun's warmth. This is the time of year that the gardens spring to life at our bed and breakfast inn in Rockland, Maine. Because, with winter in the rearview mirror, it's time to get outside and dig in the dirt.
First, we welcome early bloomers like crocus and daffodils. Then the flowering trees and bushes burst into bloom. The scent of rhododendrons, azalea, and lilac perfume the air come May and early June. Later on, the flouncy mopheads of pink and blue hydrangea dominate the scene. And when autumn comes knocking, the brilliant colors of asters and mums compete with fall foliage.
Most gardeners strive to keep something blooming throughout the growing season. It's as much an art as a science. Nothing discourages the gardener more than planting something that has little chance of success given the environmental factors of the area in which they live. So it helps to know what thrives in the climate of coastal Maine. As a guide for our gardening friends, we've assembled a calendar of what seems to flourish at various times of the year in mid-coast Maine.
"To plant a garden is to believe in tomorrow."
—Audrey Hepburn
---
March: Witch Hazel
While most plants are reluctant to emerge in the finicky climate of March, a few do well. The weather can be cold one week and mild the next. But witch hazels seem to withstand the ups and downs of temperature changes pretty well. Their fragrant, delicate flowers are a welcome sight in any garden at the beginning of the season.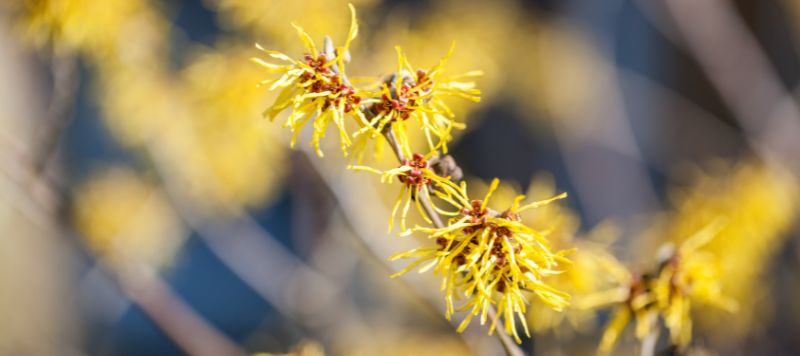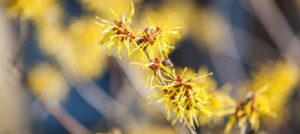 April: Daffodils
If you've taken the time to plant daffodil bulbs in fall before the snow flies, you'll be rewarded with their cheerful and sunny faces come April. The riot of color they bring to the early spring garden brightens the landscape and signals the possibilities of what's to come.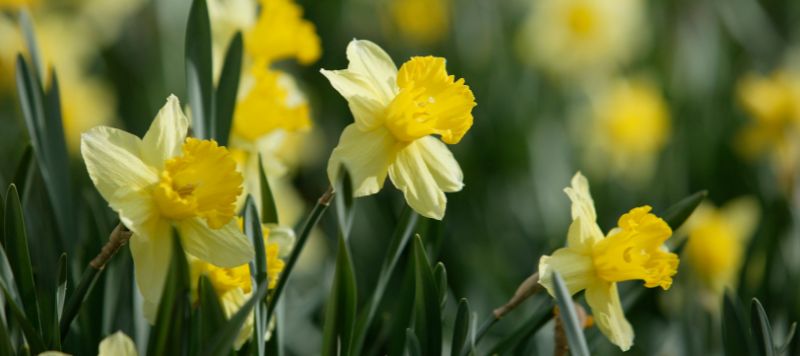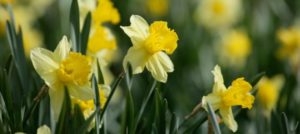 May: Tulips
When daffodils begin to droop, tulips take front stage. In ideal conditions, tulips return year after year in late April and early May. But, these tender bulbs are subject to poor soil conditions and pesky rodents. So, to ensure an annual return, it's best to dig them up before summer and store them in a cool, dry space to replant in autumn.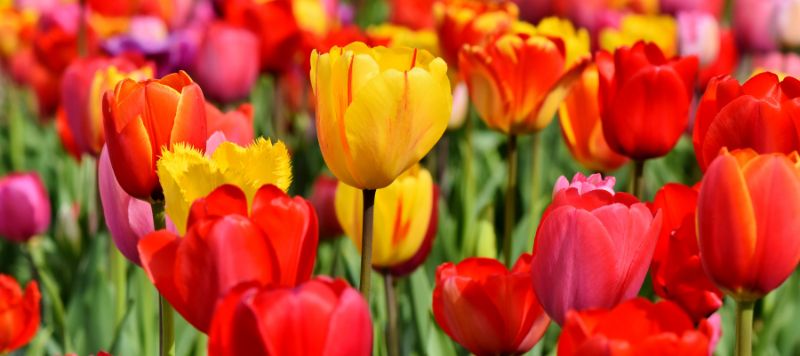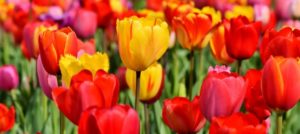 June: Peonies
The luscious blossoms of peonies are an inspiration to many gardeners. Attention grabbers, for sure, and long bloomers, peony blossoms can flower for several weeks, adding interest and soft fragrance to any garden. Once flowers cease blooming, their bright green foliage continues to add color to the garden through fall when the leaves turn red and gold. Perfect for creating a low hedge row, peonies are a favorite among Maine gardeners.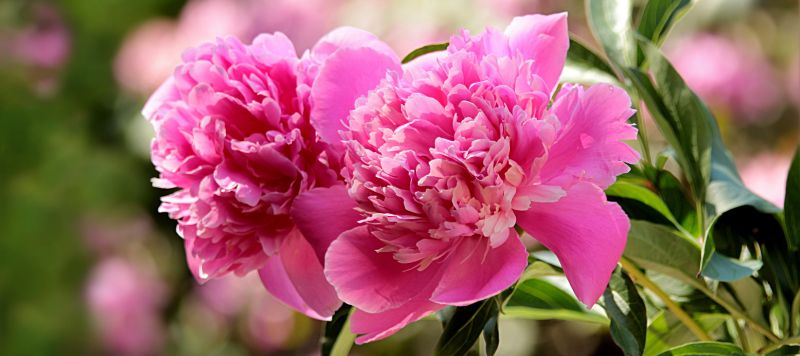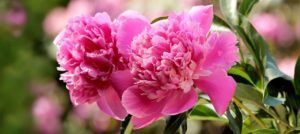 July: Roses
When June melts into July, roses take front stage in our neck of the woods. Though seemingly difficult to cultivate, just a little time and patience pays off. However, for the novice gardener several newer varieties require much less care. Ranging in color from pale yellow to blush peach and vivid scarlet, you can fill your vases with blooms that match your décor.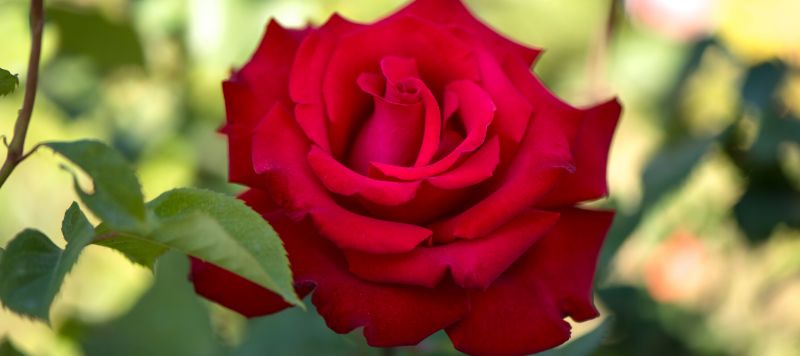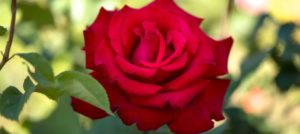 August: Coneflowers
If you're trying to attract birds, bees, and butterflies to your garden plant coneflowers. These hardy plants are basically trouble free and resistant to drought, and not well-liked by deer, if that is a problem in your garden. Try planting them in masses for a real statement come late summer and fall.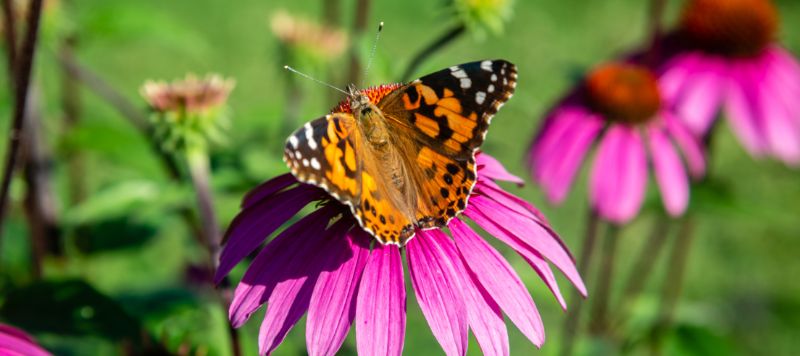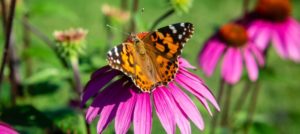 September: Joe Pye Weed
Joe Pye Weed is the ideal statement piece for an early fall garden. Growing up to 8 feet tall, they add great texture to any garden. Clusters of purple petals amassed on a huge stem, Joe Pye Weed make an excellent backdrop for smaller plants and are relatively easy to cultivate. They seem to thrive in wet conditions, so be sure to be consistent with watering.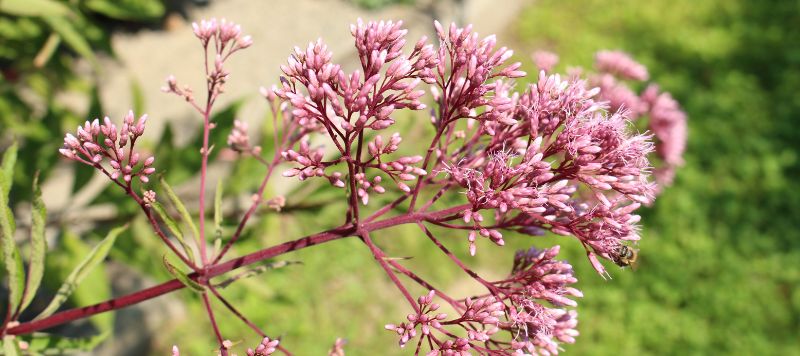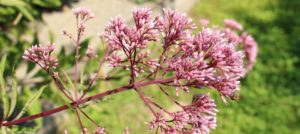 October: Asters
These daisy-like perennials add a splash of color to the fall garden. A very versatile plant, they serve well in rock gardens and border gardens. Choose pink, purple, or blue depending on your color scheme. They are partial to cool, moist climates and prefer cool nights especially.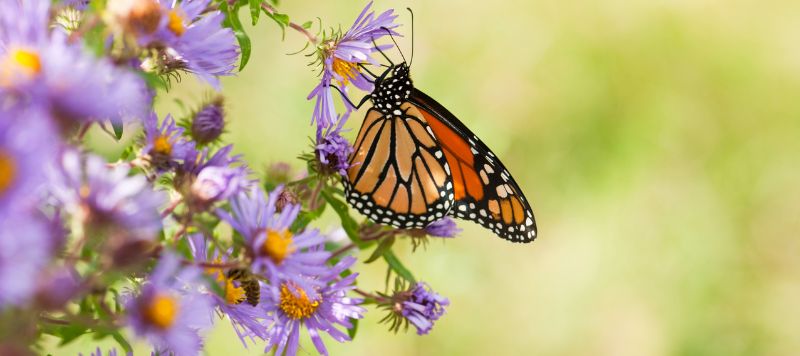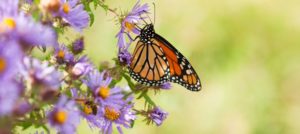 Be sure to visit the Coastal Maine Botanical Gardens in Boothbay for a spectacular sensory adventure. Careful cultivation and expert gardeners have created an oasis of grandeur along the coast of Maine for all to enjoy. Wooded trails, whimsical sculptures, fairy houses, and so much more inspire a deep connection with nature.
The gardens that surround the Berry Manor Inn offer a delightful space in which to enjoy your morning coffee or an afternoon cup of tea. Take a seat on the porch or wander out onto the lawn and relax in an Adirondack chair. Perhaps you''ll find some inspiration for your own garden as you gaze at ours. Come visit us and see what's in bloom in mid-coast Maine.
Updated March 2023