When's the last time you had a date night? Not one where the babysitter could only stay until nine o'clock so you had to rush home early or the one where you ate pizza and watched a movie on Netflix. Pack a bag for a stay at our Rockland, Maine bed and breakfast because we have some great ideas for some memorable date nights. Here are our top 4 favorite date ideas in Maine during winter: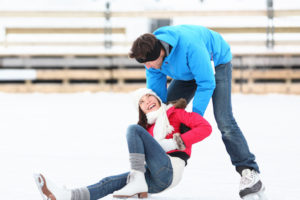 Iceskating- Strap on your rented skates at Midcoast Rec Center and keep each other from falling down. Unless you have some skills. Then skate like a double pairs winning your gold medal and watch the rest of us try to stay upright! Either way, you'll have fun. And what could be more romantic then a few turns on the ice holding hands as you go?
Dinner and a Movie- Conventional, right? Not quite when you're in Rockland where we have the beautiful, historic Strand Theatre and so many amazing restaurants. Have a romantic dinner at Rustica. And after some Italiano fare, saunter a few doors down to the Strand Theatre and take in a movie while you hold hands like you're teenagers again.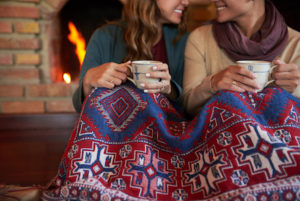 Snowshoeing- Midcoast Maine offers some beautiful trails for snowshoeing. Bundle up, put on your snowshoes, and get on your way. After an hour or so on the trail make your way back to the Berry Manor Inn where you can take a bubble bath in one of the oversized whirlpool tubs or cuddle up by the warm fireplace in your room.
Carriage Ride- Picture it: a light snow is falling, there's the soft clip-clop of the horse's hooves, you and your date are snuggled under a warm blanket as you are taken on a tour of Rockland. That's a pretty memorable date night!!
So whatever your pace or interest, the Berry Manor Inn will help you plan your perfect date night.