Weddings can be complicated endeavors. Months of planning and stress do their best to take the joy out of what should be a happy affair. If you're looking to make the planning easy and just focus on each other, then elope to Berry Manor Inn, to simplify your wedding day. Elope in beautiful Rockland, Maine and have a smaller, more intimate ceremony among the natural beauty and charm of our small town. Keep reading for a closer look at our elopement offerings and why our romantic bed and breakfast is the perfect place to tie the knot!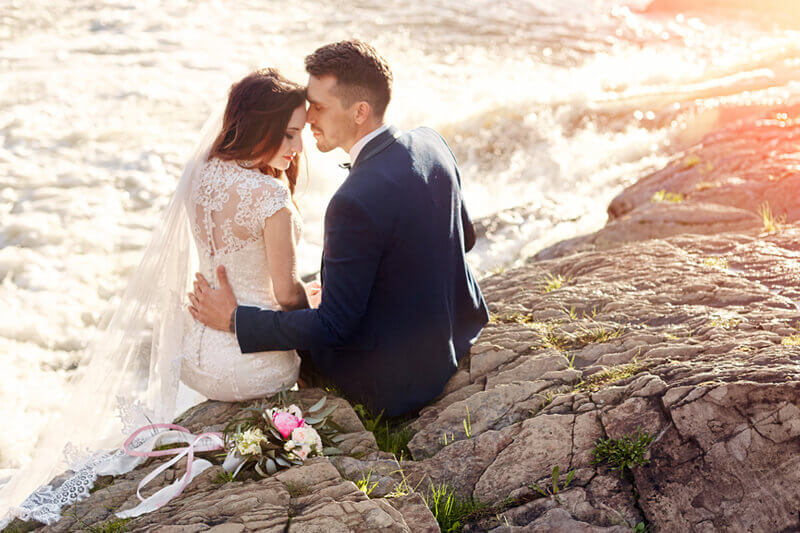 The Perfect Backdrop for an Ideal Setting
The location of the ceremony sets the stage for your big day. Maine is renowned for its natural beauty and only adds to the charm of our Victorian-era Inn. Our architectural details and luxurious finishes provide a touch of elegance for a magical experience. Thanks to our variety of indoor and outdoor ceremony locations, we can accommodate elopements year round. Choose to say your vows by the stately fireplace or the grand staircase, or let nature be your backdrop in the manicured rose garden or on the breathtaking water's edge. With a professional photographer included as part of our elopement package, capturing the beauty of your special day is as simple as smiling at each other.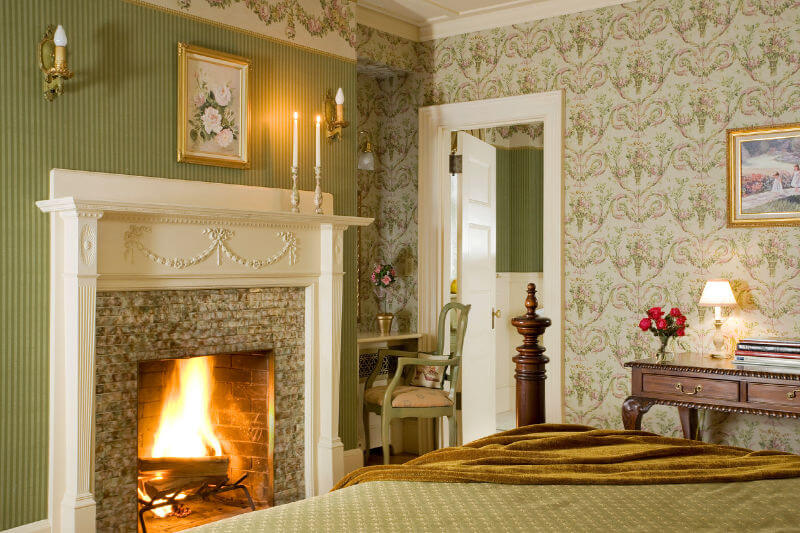 Relax in Privacy, Luxury and Comfort
Our romantic Inn provides the finest accommodations with luxurious appointments and modern amenities, making it easy for couples to relax and simply be together. Our spacious rooms with private baths serve as a perfect place to get ready for your big day, and offer a warm welcome back after you say, "I do." Included in our affordable elopement package is a two-night stay in a Luxury King room, complete with classic romantic touches like a cozy fireplace and Whirlpool tub for two. You'll wake in the morning to a gourmet breakfast and have 24-hour access to our guest pantry stocked with our delicious homemade pies. What could be sweeter than that?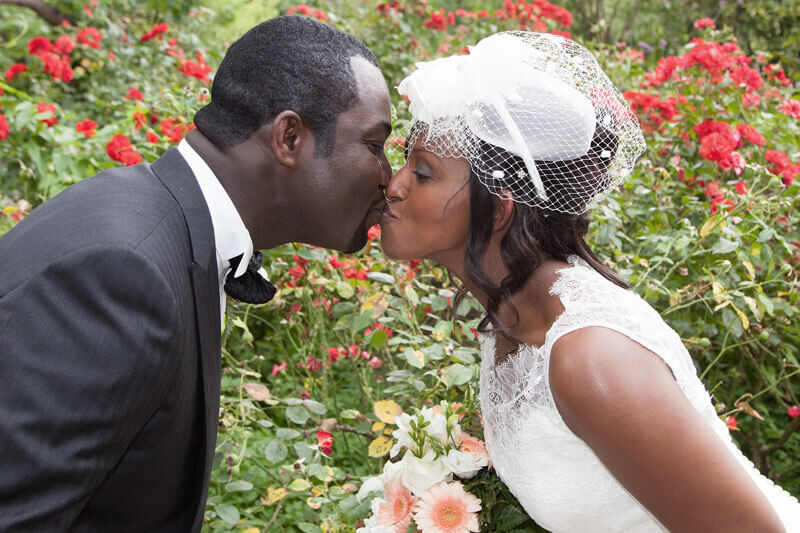 Extend Your Stay for a Romantic Honeymoon
Since our rooms are so cozy and comfortable, why not extend your stay and spend your honeymoon in Maine as well? We offer several special packages and mood-setting enhancements, so you can keep the romance rolling and simplify your celebration even more. Our quaint small town offers plenty of classic Maine activities and world-class restaurants to explore, if you should choose to ever leave your room.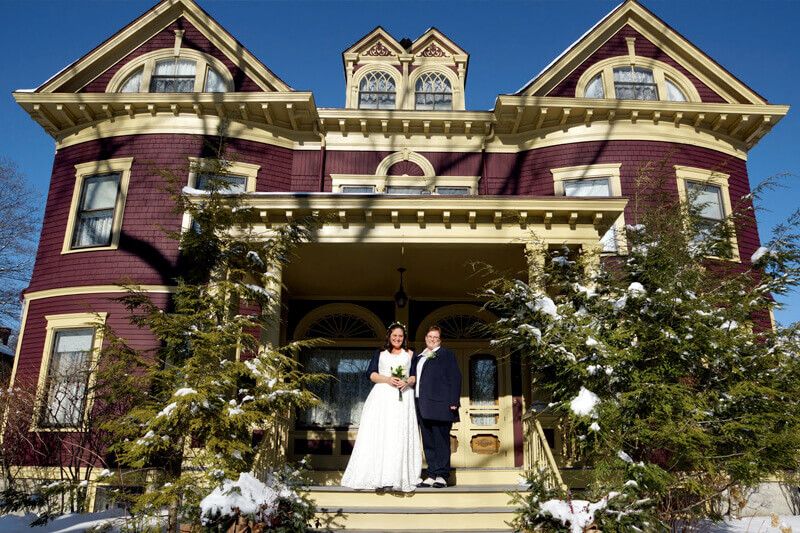 Elope to Berry Manor Inn for a Lifetime of Memories for Less!
We hope that you will consider us as the place you start your happily-ever-after together. You can choose to keep it intimate with just you two, or include your closest family and friends with the use of our Rockland Talbot House next door. Our Simple Elegance Maine Elopement Package for Two (or more!) includes everything you need for a memorable celebration in Maine. We'll take care of it all, from flowers to cake, and everything in-between so the only thing you'll need to do is show up. An elopement at Berry Manor Inn is not only a time-saver, but compared to current average wedding costs, it's a money-saver as well. Until then, we wish you and your partner the biggest congratulations and look forward to helping you plan your dream elopement in Maine!