With an ever-expanding food scene, you'll need our food lover's guide to Rockland, Maine. With close to 100 eateries along an 8-mile stretch from Rockport to Rockland to Camden, you'll find everything from lobster shacks to fine dining establishments. And the good news is that many are within walking distance of our romantic inn in downtown Rockland's historic district. But you'll find many more just a short drive away. And if you're a true foodie, it's definitely an asset to have a guide to the best of the best along the Rock Coast.
What makes a restaurant special? It can be so many things. The locale, the décor, and the service all add to the dining experience. But in the end, it's the food. Whether it's simple comfort food, cutting-edge, global cuisine, or farm-to-table, what appears on your plate must not only impress but satisfy you. So many chef-owned restaurants pride themselves on sourcing locally, and the result features prominently on their menus.
So, let's dig deep and examine some of the choices found along MidCoast Maine, beginning with our local favorites.
Rockland Restaurants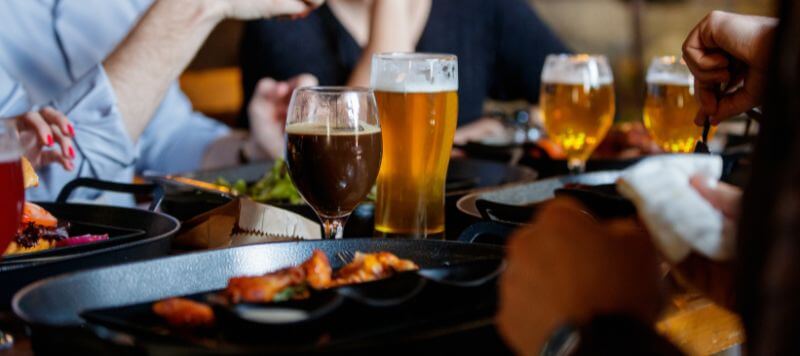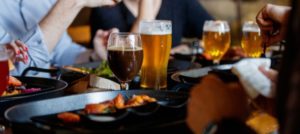 Camden Restaurants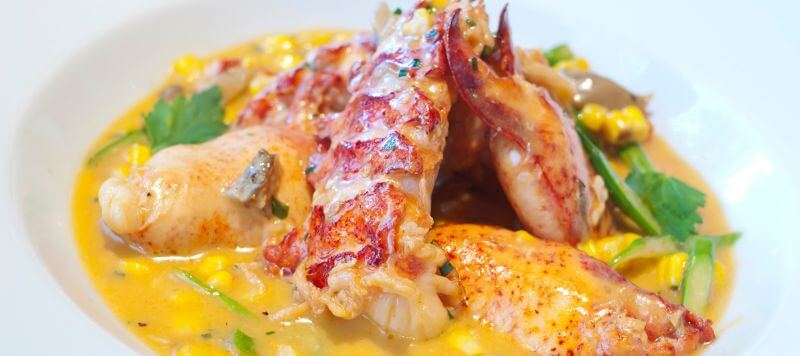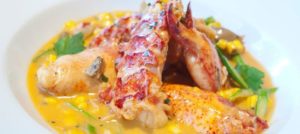 Maine Lobster Fest
If you happen to be traveling in early August, set your sights on the Maine Lobster Fest. This 5-day extravaganza promises fresh, local lobster, live entertainment, cooking contests, and more. Serving a Maine Shore Dinner under the tent overlooking Penobscot Bay, feast on steamed clams, clam chowder, a 1 1⁄4 pound lobster drenched in drawn butter, and corn on the cob. The nearby Lobster Café features lobster bisque, lobster rolls, lobster mac-n-cheese, and lobster-stuffed risotto balls. This annual event is always held on the first weekend in August and attracts a crowd, so book your accommodations early to secure your spot for the festivities.
Outdoor Dining
"Cooking and eating food outdoors makes it taste infinitely better than the same meal prepared and consumed indoors."
― Fennel Hudson
A true sentiment, indeed! Dining al fresco adds an element of casual elegance to even the most humble fare. Fortunately, Rockland excels at outdoor dining. Casual restaurants, pizza joints, burger bars, and the omnipresent seafood restaurants all strive to create an outdoor seating arrangement for warm-weather diners. It may be a porch or patio, a rooftop deck, or a true waterfront location, but the appeal is the same. Dine among the fresh ocean breezes, under a starry night sky, or lulled by the soothing sounds of the seashore.
The Other "B" in B & B
If breakfast is the most important meal of the day, it stands to reason that a bed and breakfast would shine in this arena. Such is true for the Berry Manor Inn in Rockland, Maine. Served between the hours of 8:00 and 9:30 AM, sit down to a multi-course meal at individual tables. 24-hour coffee and tea service mean you won't have to wait for breakfast to get your morning cup of java. But we're pretty sure the aroma of freshly baked bread and pastries wafting through the Inn will awaken even those who prefer to sleep in. Alternating between sweet and savory options, the menu is posted nightly. And, with a little advance warning, those with a food allergy or special dietary restrictions can always be accommodated.
Sweet Treats
After a big meal at one of our local dining establishments, you may not have room for dessert. No worries. Our 24-hour guest pantry stays stocked with fresh fruit pies and ice cream so that a midnight craving can easily be sated. That's just how we roll at our romantic inn in Rockland, one of the "coolest small towns in America."
So the next time you need a little help deciding where to eat in Maine, just consult our food lover's guide to the Rock Coast of Maine. If you're a foodie, you'll want to visit us soon and often.
Published June 2023