Outdoor adventures in mid-coast Maine span the spectrum from peaceful paddles on a shimmering lake to adrenaline-pumping downhill skiing and snowboarding. Depending on the season, you may find yourself on the ocean in a sailboat or trekking through the Camden Hills with a camera at the ready.  In fact, with so many activities to choose from, you may need to visit the rocky coast of Maine every season to appreciate the vast opportunities to get outside and explore fully.
There's a reason the state is nicknamed "Vacationland." And in the Rockland and Camden region of the mid-coast, this moniker rings true. Not many areas offer gorgeous mountain views that sweep down to a sparkling harbor filled with sailing vessels and working lobster boats. The contrast between soaring mountaintops and endless ocean views magnifies the area's incredible natural beauty.
Whether your adventure of choice is hiking, biking, sailing, or skiing, mid-coast Maine tops the list of the best destinations to visit. Book a stay in our luxurious bed and breakfast in the heart of the historic district of Rockland. You'll have access to the best of what our region offers in spring, summer, fall, and winter.
Hiking
Located among the Camden Hills, it's no wonder that hiking enthusiasts flock to Rockland and Camden every season. Fall brings the added attraction of the changing colors of the foliage season.
There's something magical about shuffling through the woods with the brilliant hues of crimson and gold painting the scenery. Come winter, when the snow flies, it's all about cross-country skiing and snowshoeing. Then, when spring rolls around, the landscape morphs into a garden of greenery. Wildflowers bloom and the trees begin to bud out. The weather can be finicky, but the reward is finding yourself among the re-awakening of flora and fauna. Summer adds a new layer of warmth and sunshine to every outing. Birdsong and the earthy aroma of freshly mown grass and perennials in bloom fill the surrounding area.
Take a gander at our region's wide variety of hiking trails. There's something for hikers of all skills and abilities, from easy strolls out to see Breakwater Light to more challenging treks up mountainsides to gorgeous views of Penobscot Bay.
Maine doesn't just offer hiking options. We also have a variety of walking tours, including foodie tours, shopping sprees, and more.
Biking
Do you remember the epic scene in Butch Cassidy and the Sundance Kid where Paul Newman takes Katherine Ross for a ride on the handlebars of a bicycle to the tune of "Raindrops Keep Falling on My Head"?
Well, you might not find an idyllic pasture to recreate that scene with your loved one. But you will find an incredibly diverse landscape to explore on two wheels when you travel to the mid-coast of Maine. Hop on a bike and set out for a leisurely ride along a coastal route, passing through quaint towns and villages with the sun on your back and a smile on your face.
Perhaps you'd prefer a more challenging trek to the top of Mt. Battie on several trails in the park. Or make it a multi-purpose ride and take your bike on a ferry to one of the off-shore islands for a trip back in time to historical landmarks, remote beaches, and fantastic ocean views.
Whatever route you choose to navigate, you won't be disappointed.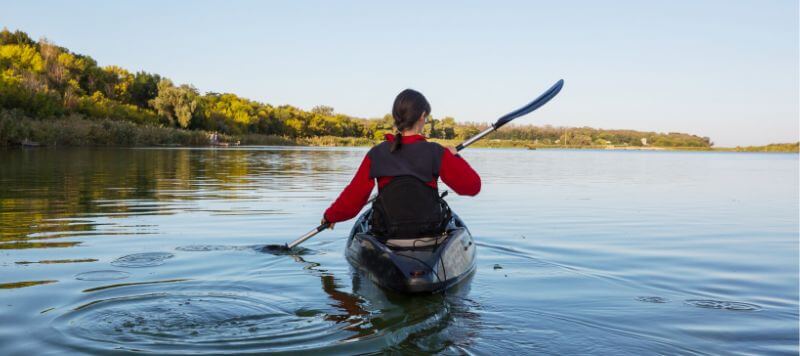 Kayaking
You'll have many options when searching for the perfect spot to launch a kayak in mid-coast Maine. Lake, pond, river, or ocean — each offers its own special appeal.
With dozens of outfitters ready to make your dream kayaking adventure a reality, choose a private tour or join a group paddle. Length and destinations vary with each outfitter, so choose what best suits your ability.
Depending on the route you choose, you may find yourself in a protected harbor spying lighthouses and soaring marine birds. A freshwater adventure on Lake Megunticook might have you paddling along loons and past fields of wildflowers. Take a Camden Harbor tour to see million-dollar yachts and gracious sailing schooners.
The choices are endless for getting out on a guided kayak tour. And if you have your own equipment, we can point you in the right direction for an awesome day on the water.
Sailing
If you're a fan of Wind in the Willows, you'll recall the scene in the rowboat when Rat says to the Mole "Believe me, my young friend, there is nothing – absolutely nothing – half so much worth doing as simply messing about in boats." And that couldn't be truer when sailing in Penobscot Bay. With the wind in your hair and a gentle roll to the ocean, taking a day sail among the windjammers and working lobster boats might just be the highlight of any trip to mid-coast Maine. A number of tour operators offer outings of varying lengths out of Rockland, Camden, and Rockport harbors. Sail on Schooner Olad or Appledore or the intimate Cutter Owl. Sign on for a sunset cruise, or a full moon sail on a tall-masted sailing vessel for an other-worldly experience.
Boat Tours
A sailboat isn't the only way to get out on the water in mid-coast Maine. A Damariscotta River cruise will introduce you to the pleasure of oyster tasting sourced.
While visiting a local oyster farm, you can appreciate the ever-present marine life around you. Seals bob along the shoreline, and ospreys and bald eagles soar overhead. Lobstering, one of the mainstays of Maine's economy, fascinates the uninitiated. So, plan on joining a lobster boat excursion to learn about harvesting these crustaceans and the life of a lobster boat captain and crew. And if you have never experienced a whale breaching, tail waving, or bubble feeding in their natural habitat, a whale-watching trip should be at the top of your bucket list.
With so many ways to get out on the water in mid-coast Maine, be sure to try at least one of them on your coastal getaway.
Birding
Mid-coast Maine is one of the prime birding locations on the east coast. With many diverse habitats, abundant birds frequent Rockland and Camden, creating a birder's paradise.
Some of the best places to set up your spotting scope include Weskeag Marsh for checking out shorebirds. An interpretive kiosk and boardwalk trail protect the salt marsh while allowing visitors to observe the wildlife.
Camden Hills State Park, another great destination for birders, is ideal for capturing a photo op of hawks soaring above. You'll also catch a glimpse at the magnificent view of Penobscot Bay from the summit of most trailheads.
If you're more a fan of wandering woodlands, meadows, and gardens to spot birds, make a beeline for Merryspring Nature Center, where you'll also find an excellent library and an opportunity to listen to lectures or attend workshops.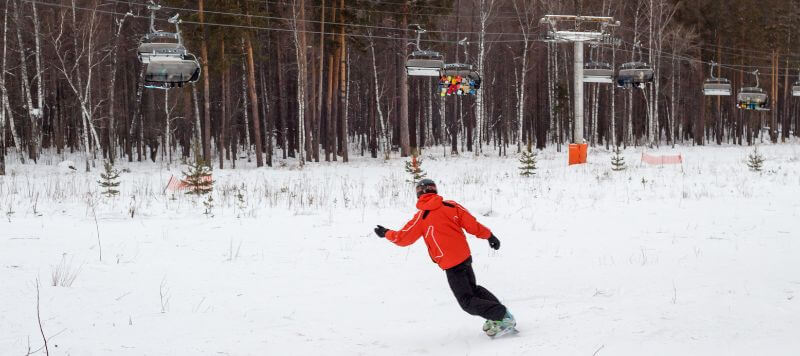 Skiing, Snowboarding, and Snowshoeing
Camden Snow Bowl serves as the epicenter of winter sports in mid-coast Maine. With impressive downhill trails, terrain parks, and glades that offer spectacular ocean views, a day on the mountain offers something for everyone.
Beyond the groomed trails and rugged terrain, the Snowbowl features an authentic wooden toboggan chute in which you shoot down the mountain and across a frozen pond. If this sounds thrilling to you, trust us, it is. So much so, in fact, that it serves as the location for the US National Toboggan Championships every year.
For those with a penchant for snowshoeing and cross-country skiing, the hiking trails at Camden Hill State Park transform into excellent snow-covered tracks to explore in the winter.
And for a fun-filled family weekend of ice-carving and polar plunging, combined with food, music, and entertainment, don't miss the Camden Winterfest held every January.
So, if you're looking for outdoor adventures in mid-coast Maine, Rockland and Camden are good choices to fulfill your dreams. Winter, spring, summer, and fall draw visitors from across the country to this magnificent area.
Plan your trip to our romantic inn. We have elegant, uniquely decorated rooms that offer the comfort and privacy you crave. Wake up to the aroma of coffee brewing and a delicious breakfast in the works. Our staff is dedicated to providing a luxurious and relaxing stay in one of the "coolest small towns in America."
Published September 2023