Kiss those winter blues goodbye and welcome spring with a cozy getaway to the coast of Maine. To help you plan your trip, we rounded up our top 10 things to do in Rockland, Maine this spring: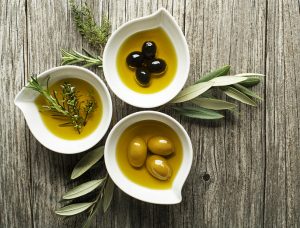 1. Go Olive Oil Tasting at FIORE Olive Oils:
Take your taste buds on a global tour of some of the finest extra virgin olive oils and balsamic vinegars in the world. With selections from Italy, Greece, Spain, Chile, Peru and South Africa (just to name a few), you're sure to find the perfect bottle to bring home with you!
2. Do a Self-Driving Lighthouse Tour:
A trip to Maine is simply incomplete without a visit to at least one lighthouse! Check out our guide and get the history behind these picturesque beauties before you go.
3. Sample a Flight at Rock Harbor Brewery:
Go for their seasonal selection, or stick with their fan-favorites. They also have trivia nights, cribbage tournaments and a menu packed with fresh, delicious options.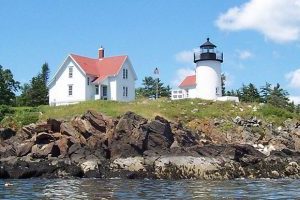 4. Visit our Great Museums:
Rockland has not shortage of history, art and culture! The Maine Lighthouse Museum has the largest collection of lighthouse lenses and artifacts in the U.S., and the Sail, Power and Steam Museum is the perfect place to learn all about Rockland's major role in shipbuilding. Love art? Add the Farnsworth Art Museum, and Maine Contemporary Art Center to your list!
5. Take a Tour of Bixby & Co. Chocolate Factory:
Located in a 125 year old former ice plant, this chocolate factory makes clean and natural sweets created from only ethically-sourced ingredients. Tour the factory, learn the story behind the company, and try some of these decadent treats for yourself!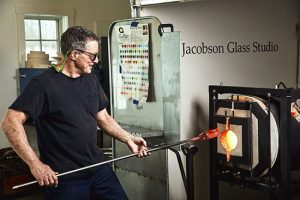 6. Try your Hand at Glassblowing at David Jacobson Glass:
Try something new and head over to this local shop for a hands-on glassblowing workshop! You can make everything from hand-blown ornaments and drinking glasses to candle holders and vases.
7. Stroll Down Main Street, Shop and Explore:
Main Street is one of the most charming spots in Rockland. Whether you're window shopping or looking for that perfect gift for someone back home, the myriad of unique boutique stores and antique shops are filled with undiscovered treasures.
8. Enjoy an Evening of "Grazing":
Rockland and Midcoast Maine have the highest number of restaurants per capita in the U.S.! With so many options, we created a special package for you to experience the best of our 3 favorite restaurants. With our Local Dine Around Package, you will enjoy 3 courses of hearty appetizers or 2 courses of appetizers and desserts at your choice of our three top spots!
9. Get out on the Water:
Take the ferry to Vinalhaven or be the first passenger of the season on a local daysailer. Whatever way you choose, getting out on the water is one of the best ways to experience the beauty of the coast of Maine.
10. Enjoy a Picnic Overlooking Penobscot Bay:
What says "spring" more than a scenic picnic? Appreciate the end of the winter season and let us pack you a picnic lunch to enjoy as you gaze out on the tranquil waters.
Double the company, double the fun! Switch things up this season and bring your closest friends with you on your getaway. Think of it as an adult spring break: book 2 rooms at our cozy Maine bed and breakfast, plan your itinerary with these top activities, and pack your bags! Get the details on our specials page.
Oh, and every stay includes complimentary homemade pie and a 3-course homemade breakfast. Shed the winter doldrums and let the planning begin!